| | |
| --- | --- |
| Price: | No Price |
| Availability: | Product Discontinued |
| Prod. Code: | GA-065KPC |
Price Shown Includes "No Strings Attached" FREE SHIPPING!
Engineered to withstand the large temperature and humidity swings of unregulated garage environments!
Ulti-MATE PRO Five Piece 15' Tower Storage System
Color: Graphite Sides with Silver Front
Hardware Color: Brushed Metal Aluminum.
Wall Mountable: Yes using optional Flush Wall Mount Method
Shelves: Three Per Cabinet: Two Adjustable, One Fixed (middle).
Notes:
Ok, you're looking at your garage and realizing you have a lot of "stuff" sitting around and need a quick fix to reclaim your garage and or just to get your car parked again. This "Tower of Storage Power" 5-piece tall cabinet system is right for you.
Ulti-MATE Garage PRO offers many other great cabinet systems/kits to add to this, creating the perfect custom design that right for you.
Ulti-MATE Garage PRO offers the highest RTA quality and styling in garage cabinetry. Other strong product features include; Unique polyurethane Silver coated cabinet fronts with PVC textured Grey laminate on cabinets, custom shop radius profile, 200 lb load rated 1" thick shelves, Euro hardware, oversized Brushed Chrome handles, 6" adjustable feet and much more to have you the envy of your neighborhood. So go ahead and buy this bundled beauty and save time and money in the process. Priced lower than if purchased separately and only a shopping cart click away! This kit includes Five GA-06PC Ulti-MATE PRO cabinets.
Includes:
Model Actual Dimensions per Cabinet Qty Color
2-Door Tall Cabinet 35.4" W x 82.6" H x 21" D 5 Silver & Grey
Click on the picture or link below for additional individual product details
(5) Ulti-MATE PRO GA-06PC Cabinets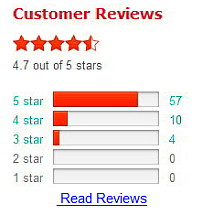 Sorry, Not available in Canada, Hawaii, or Alaska.
***This item ships directly from the manufacturer***