| | |
| --- | --- |
| Price: | $13.95 |
| Prod. Code: | M-ALOK |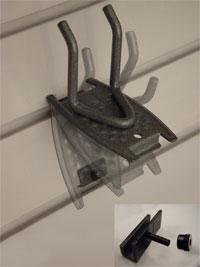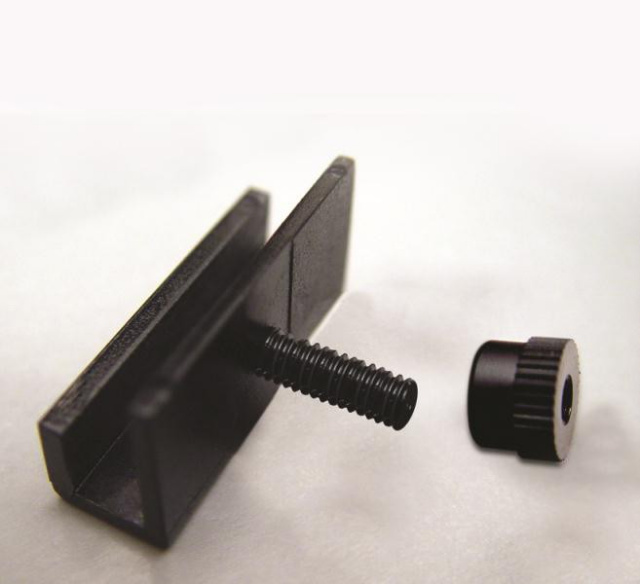 Product: Organized Living - Schulte Activity-LOK (Pack of Ten)
Item Number: M-ALOK
Size: 1-1/2" X 1/2"
Quantity: Pack of Ten
Color: Black
Notes: Lock down all your Organized Living - Schulte Activity Organizers safely and securely in place with a few quick turns of a thumbscrew. The Activity-LOK is easy to install, a flash to remove and non-abrasive. For added convenience and safety make sure your Activity Organizers stay where you put them. Works with storeWALL and other standard sized slatwall with 3 inch slat spacing. Price listed is for a bag of ten.
View the Activity-LOK Installation Video.
For use with the following Organized Living - Schulte products:
Shelf with Hooks - 20"w x 8"d x 9"h
Grip Everything Hook 2"w x 1"d
Everything Hook 2"w x 3"d x 4"h
Everything Hook - Big 2"w x 9"d x 4"h
12" storeWALL Shelf Bkt. (pair) 1" x 12" x 2"